The Beyond Blogging Project is for people who really want to take their blogs…….Beyond Blogging!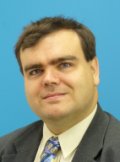 If you want to make a business out of your blog, or use a blog as a platform for your business, then you should consider joining us inside the project.
Let me tell you what's there:
Existing Content
There are over 100 posts already inside the member's area. There are interviews with people who have gone Beyond Blogging, there are case studies, site critiques and lessons. It will take you weeks to catch up with it all!
On-Going Content
Here's what I add to the member's area each month:
Four "lesson" posts. These concentrate on making money with your blog, or using it to promote your business and may include case studies, audio interviews and site evaluations.
One new Mastermind task or project – something we all work on together
Resources
We have a member's resource area which is a bit like a shop. Some of the stuff is free and some is paid for. As a member you can showcase your own products to other members and offer them special discounts.
The Forum
The forum is where we share what's going on, what's working and what isn't. And it's where I communicate with everyone in the project and where you can ask all your questions. Within the project we have people from a wide range of niches, and some with exceptional technical ability.
With our new points system, regular contributors to the forum can earn themselves individual consultations and technical support for their blogs, as well as access to the extensive archive on our sister site The DIY Blogger.
The Price
Membership of The Beyond Blogging Project is €4.95 a month – and yes that is a Euro symbol! For those of you in the US, that equates to about $6.80 a month.
To put it into perspective, that's the price of a beer in a night club for a month's worth of access!
We don't have a minimum contract period, and we don't restrict members in any way from material in the project. In theory you can pay for a month, read all the current material and then cancel your subscription! If that floats your boat then go for it.
But I think you'll gain a lot by sticking with us, as all the founder members have so far.